About the company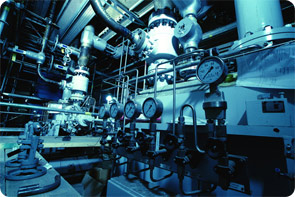 The company was founded in the year 2000 in Bergen Norway.
Today the company provide software for the shipping industry.
We are a small company. That mean we have more time for each customer. We love to help you reach your goals. We stretch far to make our customers happy, and free email support is included when purchasing a product.
We are so sure that you will be happy with our products that we also offer a 100 % satisfaction guarantee. If you are not happy with the product after 30 days of purchasing, we will give you your money back.
With years experience in the shipping software industry, we know what our customers are looking for in shipping software products.
what we offer
Oceantiger Software offer highly user friendly software for the shipping industry. The software are both easy to learn and easy to use. The products include a maintenance system, a reporting system and a document handling system. See the short summery of each product below:

Our maintenance system (MMaster), helps keep track of components and jobs that have been finished or needs to be addressed in the near future. Print reports about spare parts, certificates and more.

The reporting system (RepFormSys), can be used on board vessels to archive reports. The reports can be sent via the built-in send functionality to management ashore to help them track data. Reports available include crew list, purchase order, certificates and other deck and engine reports.

With our document handling system (DocSys), you get an overview of all vessels documents in a clear and easy way. These documents can be sent to office to help office get a full overview of all vessels documents at all times. It is possible to add all kinds of documents, including scanned documents, Excel, Word documents and even video files.

We can custom make the programs for you, so that it fits your needs. If you need a new report or other functionality, no problem, we can make it for you.

Both ship and land stations use our software. We have many happy customers from around the world.

More products information